Guided Trips
We offer both full and half day floats, along with specialty trips for smallmouth bass. Our home waters offer some of the best smallmouth fishing in the East on the Susquehanna and the Juniata Rivers. On our full day floats we supply lunches, drinks, flies, leaders, tippet, and if needed, rods and reels. Full day floats are normally 8-10 hours and will cover over 5 miles of river. Half day floats are between 4-6 hours and include everything except lunch. Floating the rivers of PA is a great way to relax and take in scenery that is often overlooked.
​Cost: $350.00 Half Day or $500.00 Full Day for one or two anglers.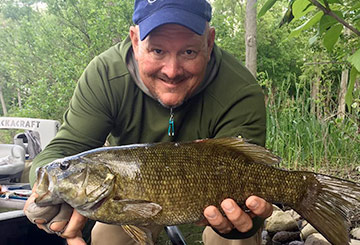 ---
After work special:
This is an evening 3-hour float trip for one or two anglers. Rods, gear, and flies included.
Cost: $225.00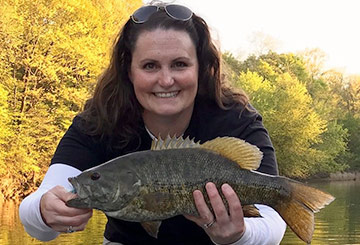 ---
Two Rivers Two Days (Smallmouth Slam).
Is a two-day guided trip, fishing two of the best smallmouth rivers in the east. You will fish a different river each day of the journey. The rivers you will be fishing are the Susquehanna and lower Juniata Rivers. What makes this trip unique is that each river has its own personality from fishing a very large river to a smaller more intimate river both which have wild smallmouth bass.
Lunch, drinks, flies, leaders, tippet, and if needed, rods and reels are supplied for each day.
Cost: $900.00 for one or two anglers.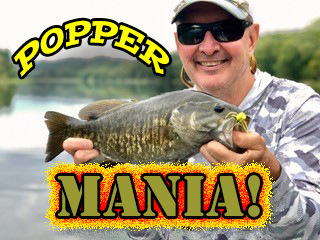 July 16th, 17th and 18th 2021
Up to 4 Anglers/2 Boats
Come join Captain Brian Shumaker on the Susquehanna and Juniata Rivers for some of the best "popper" fish of the year. You will get a 1/2 day drift on day one and full day trip on day two.  Lodging and food included. 
Cost is $ 700.00 pp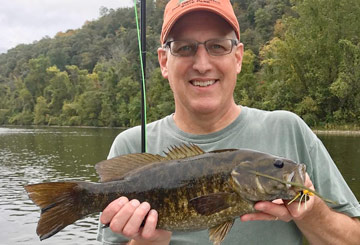 Entertainment and Instruction During the Off-Season!
Susquehanna River Guides offers customized slide presentations, casting instruction, and fly tying instruction for individuals or groups.
Call 717-574-5338 for more info or to reserve your date now!